Kitchener Women's Life Study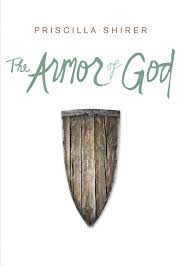 Armor of God
All day, every day, an invisible war rages around you — unseen, unheard, yet felt throughout every aspect of your life. A devoted, devilish enemy seeks to wreak havoc on everything that matters to you: your heart, your mind, your family, your future.
More than merely a biblical description of a believer's inventory, Armor of God is about putting on God's armor and developing a personalized prayer strategy to stand firm against derailing schemes. This is a DVD study by author/teacher Priscilla Shirer. A study guide is provided in conjunction with the DVD sessions, where each session is divided into 5 days of homework.
Whether you have attended bible studies before or this is your first time, come and meet other woman as you study God's word together.