Women's Life Study - "James: Mercy Triumphs"
January 18th - January 18th, 2018
$20
What good is your faith? The book of James explores this question and it asks us to face the implications of faith. Be inspired to put your faith into action in practical ways as you get to know both the man James, the brother of Jesus, and the Book of James.
This DVD study by author/teacher Beth Moore explores such concepts as joy, hardship, faith, wisdom, single-mindedness, the tongue, humility, prayer, and more. Each week, your study book asks questions to unpack a section of James. With an accompanying video, your questions and insights will be discussed in round tables of 6-8 woman on Thursday.
You can register for either Thursday morning 9:30am-11:30am or Thursday evening 7:00pm-9:00pm.
Men's Life Study - "Faith In Action"
January 28th - February 11th, 2018
Knowing the Bible is a good thing. But living it out is even better! In this study we will give you practical tools to help you live out your faith at home, in your neighborhood, and in your workplace.
This 3-week study takes place in Cameron Hall at our Cambridge site.
Kitchener Women's Life Study - "Jonah: Navigating a Life Interrupted"
January 29th - March 19th, 2018
$18
They shock us; they shake us; they compel us to change. You can't escape life's interruptions, but you can change your perspective on them. Dive into the study of Jonah and discover that what you see as an interruption may truly be God's divine invitation to a life so much bigger than you can imagine.
This is a DVD study by author/teacher Priscilla Shirer. A study guide is provided in conjunction with the DVD sessions, where each session is divided into 5 days of homework.
Whether you have attended bible studies before or this is your first time, come and meet other woman as you study God's word together.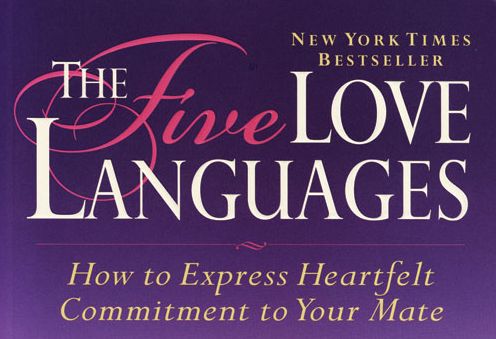 Marriage Matters Class: "The 5 Love Languages"
February 10th, 2018
$40 - $80
This study reveals how different people express love in different ways and contains the key to understanding each other's unique needs. What speaks love to you may be meaningless to your spouse. Apply the right principles, learn the right language, and soon you'll know the profound satisfaction and joy of being able to express you love--and feel truly loved in return.
Price includes lunch and two workbooks.
Today's Teens Leaders Conference
February 24th, 2018
$10
Ok leaders here is your chance to be inspired, engaged and directed.  Today's Teens is  known for providing critical, affordable and practical Youth Ministry Training to 37,000+ Youth & Youth Workers. 
This year they will provide the latest research and practical training resources needed to meet the challenges of reaching this generation.   Come be a part of the day and experience the TRANSFORMING power of Jesus. 
On Feb 24, we are meeting at the church for 8:15am and will return 6:30-7:00pm. If you are in need of a ride carpooling is available.
We are offering a discounted rate of  $10.00 per person.  Sign up before all the spots are taken.
Men's Life Study - "Discipleship from Ground Zero"
February 25th - March 11th, 2018
This study picks up where "Faith At Work" left off. Together we will learn the principles and practical application of discipleship, from leading someone to Christ to helping them grow in their faith journey. You will be challenged (and expected) to move beyond simply knowing, to actually doing!
This 3-week study takes place in Cameron Hall at our Cambridge site.
SNOCAMP 2018
March 2nd - March 4th, 2018
$0 - $175
We have heard it is going to be the best one yet! So we're looking forward to an amazing weekend away together on March 2-4th. We will be heading to Muskoka woods for SNOCAMP and it will be here before you know it! There is going to be an incredible speaker, so we will undoubtedly learn lots. We will also have a load of fun with all the great activities Muskoka Woods has to offer. Great conversations with friends, awesome times of worship and a beautiful location all point to an unforgettable experience!
Cost is $175 and is due Sunday Feb 25th. Please bring a few extra bucks for some fast food on the way up and the tuck shop once we are up there.
As always, if money is a barrier to you coming please email me (andrewn@forwardchurch.ca) and we can work something out.
Merge Premarital Class
March 4th - April 29th, 2018
$30
Merge is an 8-week pre-marriage course that includes large group teaching and table discussions led by mentor couples. Topics include communication, sex, finances, conflict and more all within a biblical perspective.
The cost is $30 per person ($60 per couple) which covers Merge workbooks and food & drinks each week.